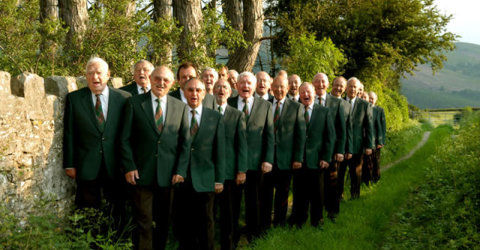 "Music is the greatest
communication in the world.
Even if people don't understand
the language that you're singing
in, they still know good music
when they hear it."
Lou Rawl
About Us
The Choir was founded in 1999.
As the new millennium approached the
people of Caerwys wanted to make it a
memorable occasion. A small male
voice choir was formed to sing on a
makeshift stage and to perform at the
striking of the hour of the new
millennium. That event was filmed by
an international news team and by
means of a satellite link, as the
choristers sang traditional Welsh songs,
the performance was broadcast live
throughout the world. The Choir has
continued ever since and performs
regularly at venues in Flintshire and
further a field.
Choir Practices are held every
Wednesday night at 6.45pm
at
Bethel
Chapel, Water Street
Caerwys.
You can translate this page if you wish
Due to ill health of our current MD, we are urgently looking for a
new Musical Director to be appointed from January. We want
someone who can inspire, coach and develop the singing
abilities of our choristers.
A prime quality would be to be able to make rehearsals and concerts both
enjoyable and challenging.
This is an exciting opportunity to continue the development of the
choir and its repertoire.
An honorarium to cover travel and other expenses will
be paid.
New Musical Director wanted